Definition of RDM
RDM stands for Remote Device Management in lighting, it is an enhanced protocol of USITT DMX512 that enables two-way signal communication between DMX lighting fixtures and RDM compliant devices over DMX signal line. RDM make it easier for lighting professionals to do configuration and monitor the whole lighting system.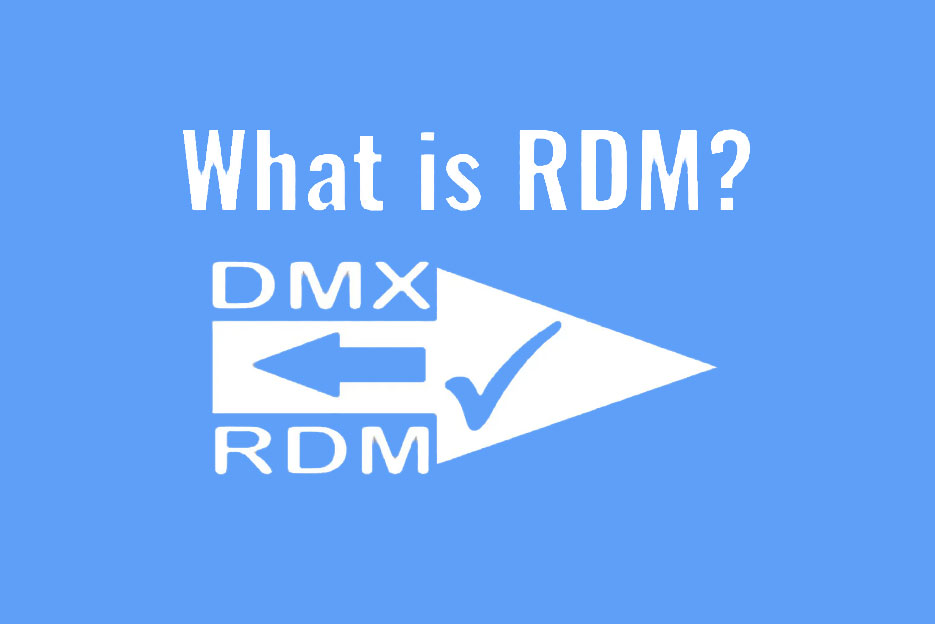 DMX is a unidirectional protocol, signal only transmitting from controlling device to the DMX lighting fixture. The most important bit about RDM is that it doesn't require any extra cable or equipment to allow the DMX512 system to become a bi-directional system. When a RDM compliant device (a console/controller/addressing box) sends a signal to the lighting fixture, this lighting fixture will respond to that signal.

Simply speaking, RDM is a lighting communication protocol which allow a lighting controller (a speaker) and the lighting fixture (a responder) to talk to each other, transmitting the two-way meaningful data. RDM send and receive the signal down the exact same lines as DMX, take the 5-pin XLR connector as example, pin 4 and pin 5 also left for use like DMX, only pin 2 and pin 3 used for signal transmitting.
What you can do with RDM?
With RDM, you can configure, monitor and also manage lighting fixtures in a way that does not disrupt the normal operation of standard DMX devices. RDM Protocol allows the lighting fixtures to be accessible remotely, you can run a lighting show from a remote location via Internet.
So what can be accessible to a certain fixture via RDM?
1. To set or change the DMX addresses of the fixture
2. To select or change the DMX channel modes of the fixture
3. To monitor the working status of the fixture, like temperature, running time and other messages.
How to use RDM in stage lighting?
RDM was released in 2006, it became a ratified ANSI standard. And in 2019, RDMnet (ANSI E1.33) became an officially recognized standard. Older lighting fixtures wouldn't work with RDM, only those fixtures that compatible with RDM will work.
Two equipment you will need if you want to use RDM
1. A DMX controller that integrated with RDM
2. DMX lighting fixtures that are RDM compatible and compliant.