Pixel Festoon is a DMX Festoon Lighting that consisting of individually controllable led pixel bulbs, every individual bulb can be addressed and programmed. Pixel Festoon doesn't come with a standard length, because it can be tailored to any length to suit various needs.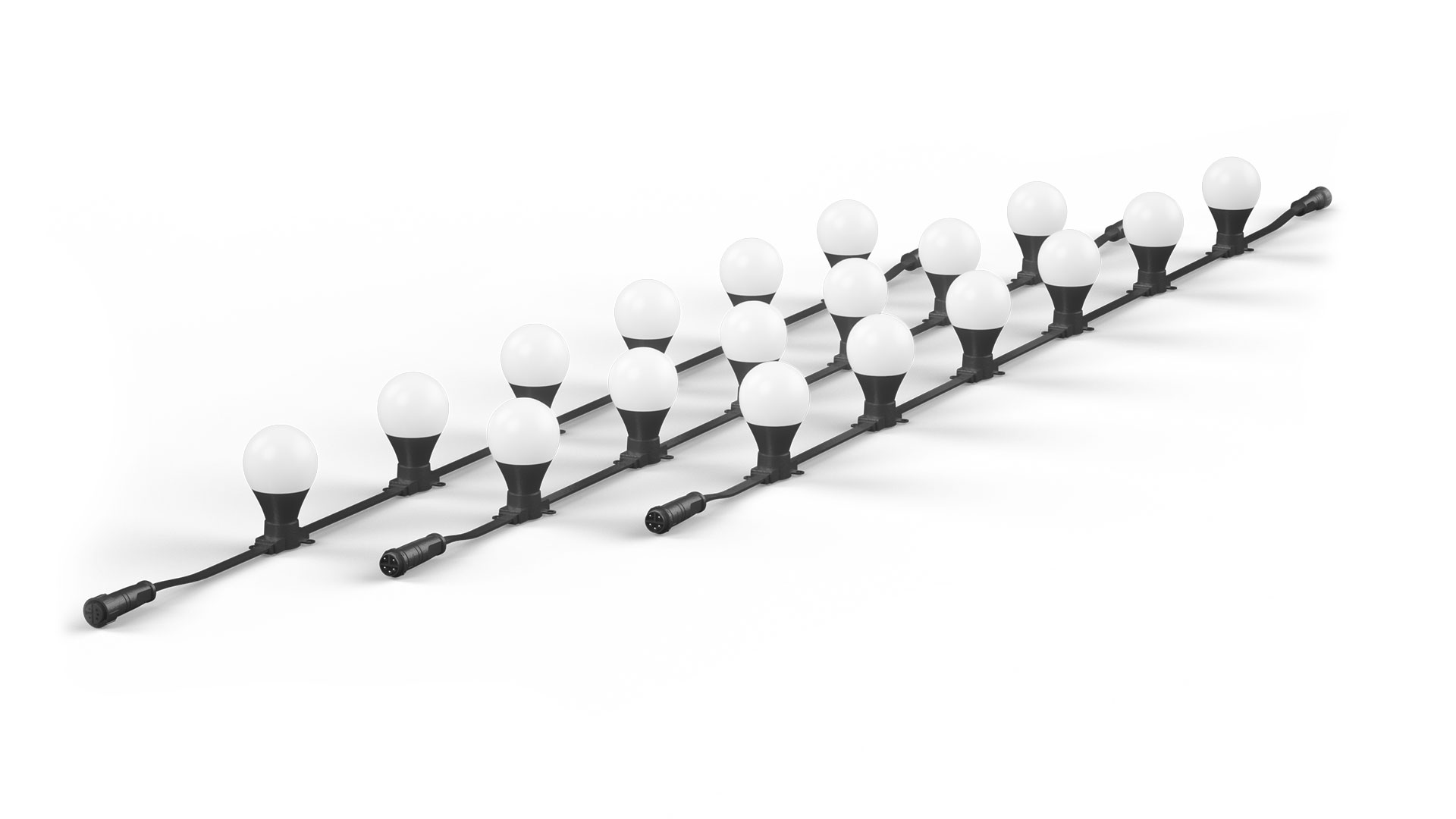 Pixel Festoon is outdoor rated IP65 waterproof, it can be a permanent solution for outdoor projects which in need of RGB pixels that can be programmed with network control.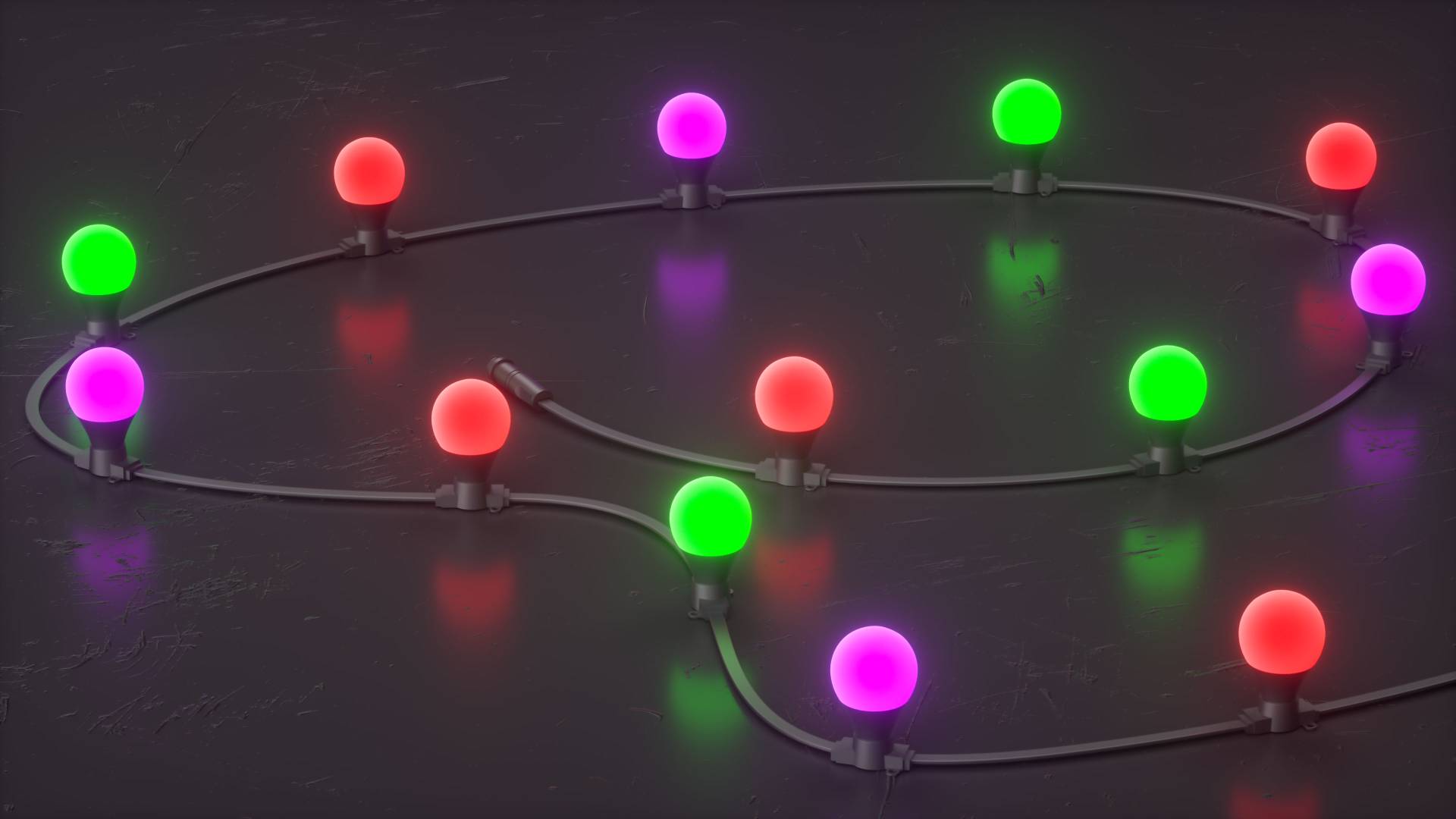 Physical
Bulb: D60*H90mm, D2.36''*H3.54''
Base: L53*W33.5mm, L2.08''*L1.31''
Light Source & Power
RGB: 6 x RGB SMD5050 LEDs
RGBW: 6 x RGBW SMD 5050 LEDs (W can be warm white, natural white or cool white)
RGB: 24V DC, 1.44W max
RGBW: 24V DC, 1.92W max
Control
Bulit-in DMX512, each bulb is pixel mappable.
RGB: 170 pixels max to run under one DMX universe.
RGBW: 128 pixels max to run under one DMX universe.
Addressing
Digitally addressable, hand-held programmer as addressing tool.
RGB: R, G, B 3 DMX channels
RGBW: R, G, B, W 4 DMX channels
Customization
String length, pixel pitch, static single-color LED source.
Applications
Wedding, Venues, Studios, Theaters, Streets, Malls, Parks, Paths, Parties, Shows, Stages, Concerts, Restaurants, Festivals, Carnivals, Architectural Accents, and many others.