DMX Controlled Festoon Lights is composed of addressable RGBW pixel bulbs, it is an outdoor-rated intelligent led festoon lighting system.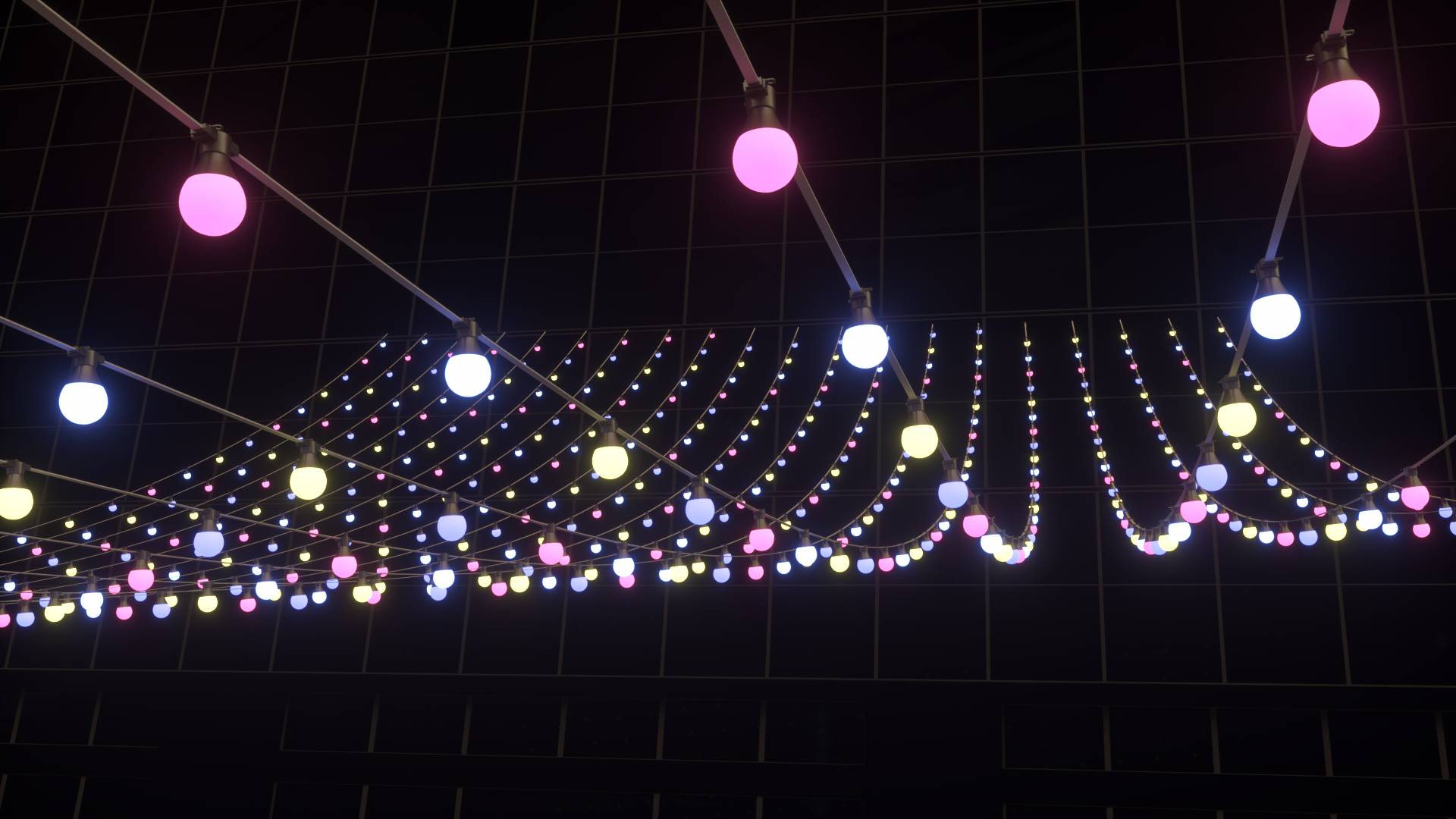 Are you looking out for certain length of DMX controlled festoon lights, the dimmable and pixel controllable RGB or RGBW DMX light bulbs. It is perfect to deck out your venues and events with a panoply of pixel light bulbs, creating stunning and magical lighting effects with full control of every individual bulb.
So why not glorify your landscaping projects with DMX controlled Festoon Lights?
To generate a delightful view by simply zigzagging or spreading the festoon light strings between bushes and trees. Such fabulous festoon lighting is suitable for any of your outdoor occasions.