The programmable led strings enable each led pixel ball to be controlled individually via DMX. It adopts built-in DMX512 chip for programming, allowing you to program every ball independently for dynamic and breathtaking lighting effects. These programmable outdoor led string lights are prefect for entertainment, architectural and even commercial environments.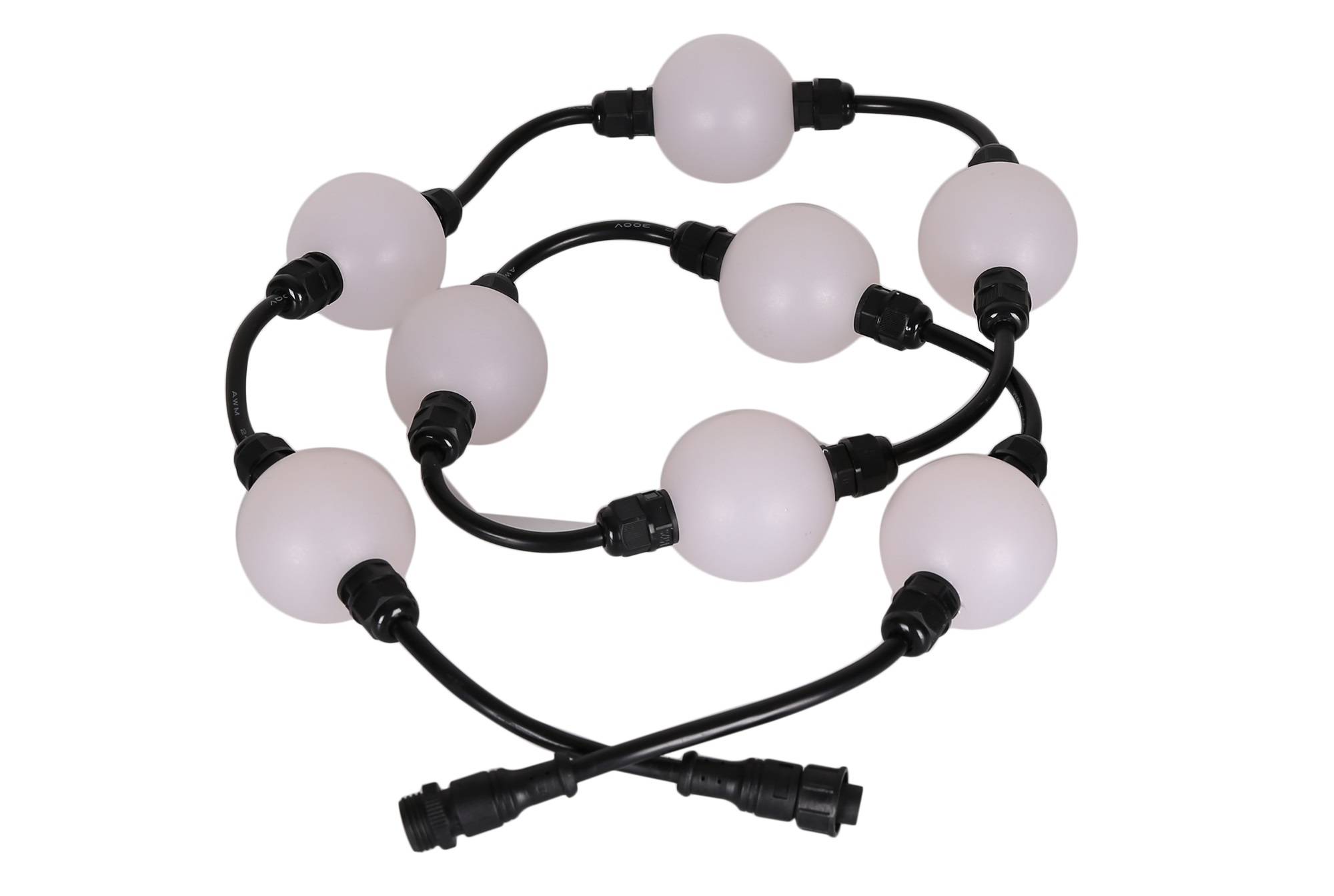 To use programmable led pixel balls with pixel-mapped DMX system, you can create strobing, flashing, dimming, scrolling, surging, pulsing, firing and many other effects in any pattern you want. Not only that, brightness, speed and lighting direction all can be adjusted as you wish, you have complete control of every single led ball.
Features and Benefits
Three Versions
Single color capability, 1-channel pixel ball. Such as white, purple, orange, yellow, etc.
RGB color mixing, 3-channel pixel ball. Bring over 16 million color combinations
RGBW color mixing, 4-channel pixel ball. Bring over 4 trillion color combinations.
Custom Pixel Pitch and Strand Length Available
Regular pitch 150mm, can be tailored to meet different demands.
Ball quantity per strand can also be defined as per requests.
Built-in DMX512
Programmable via DMX512, every individual ball can be addressable with its own DMX addresses.
360° visible
A pixel 360°,can be view from all sides.
Robust and Durable
Strong solid frosted acrylic diffuser, with SMD5050 LEDs in 50,000 hours lifespan.
IP65 Flexible PVC Cabling
Suitable for all-weather environments.
Applications
Such led ball string lights are applicable to a wide variety of installations, the flexible nature offers a great versatility.
Pixel 360° led ball string lights are ideal for:
Christmas Decoration - Christmas tree, venues of Christmas lighting show

Stages – Acrossing Truss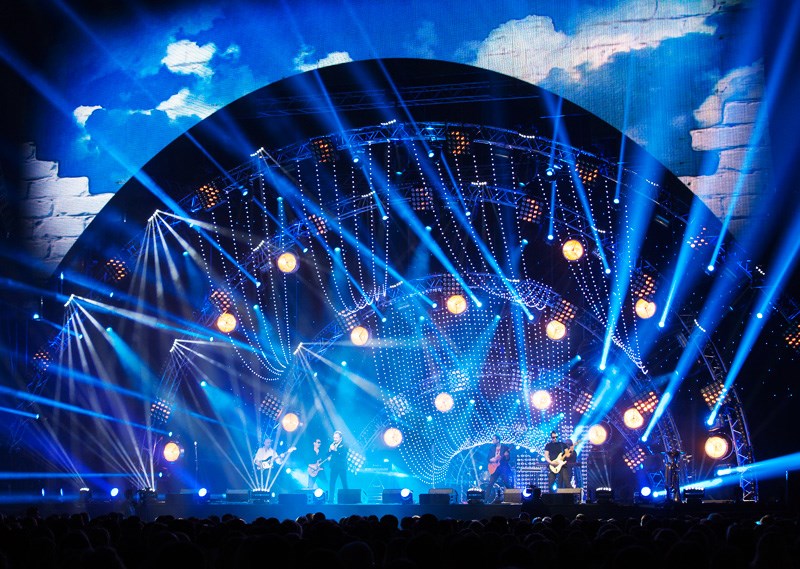 Squares – Draping across the air
Clubs, Bars, DJs, Studios, Malls, Touring, Art Centers, Theaters, Exhibits, Weddings, Theme Parks, and many other environments.