DMX LED String consists of addressable LED pixel balls, every single led ball is DMX individually controllable.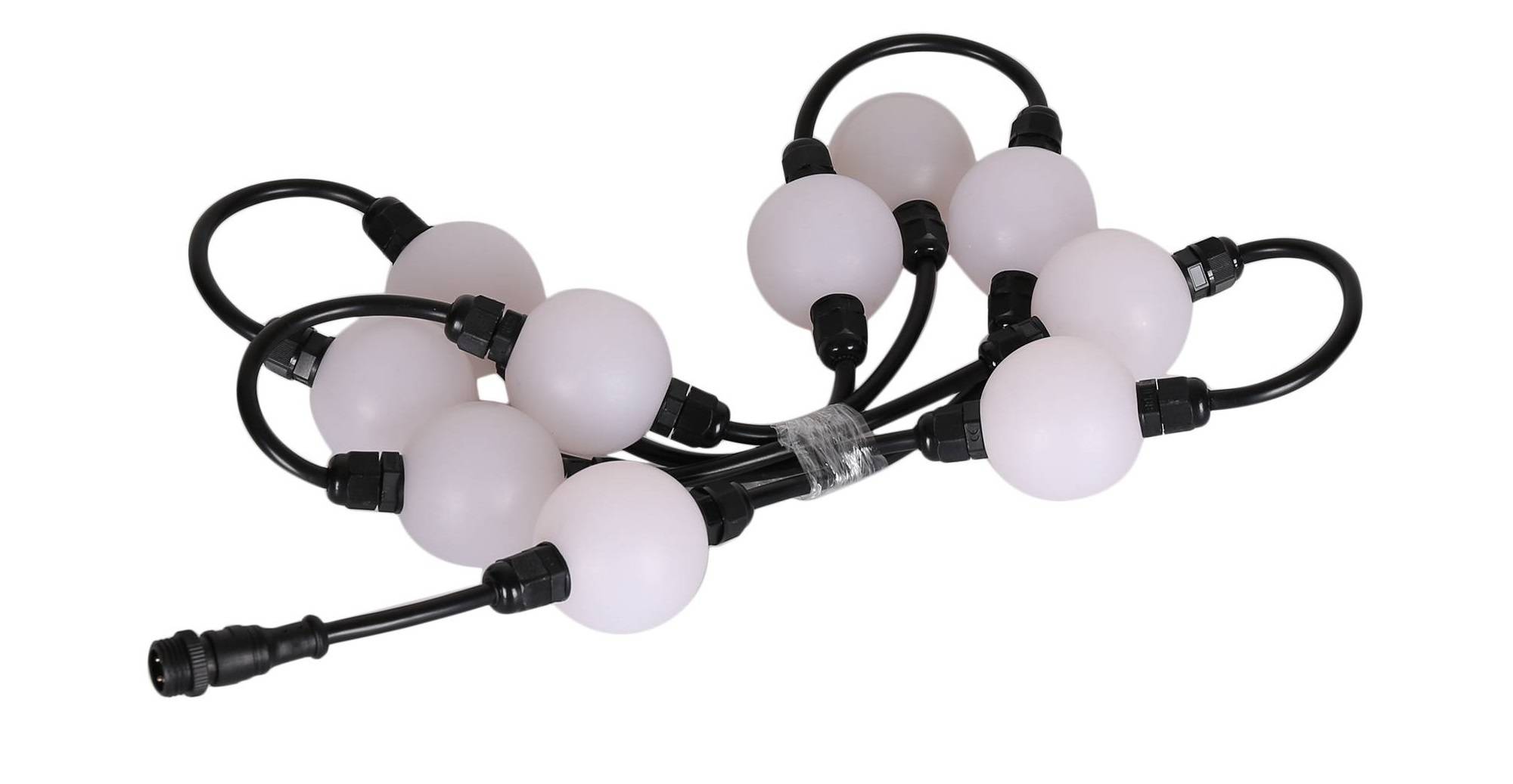 If you are looking for strong and durable DMX LED String Lights, our DMX controlled RGB LED String is perfect for you to decorate your installations with great vision. It is known for its outdoor usage with IP65 all-weather technology, suitable for a wide range of environments, such as entertainment and architectural lighting projects.
The RGB DMX LED Strings can be daisy-chained together, allowing you to extend it to a certain length for various demand. Not only that, the pixel pitch can also be customized.