This 50mm 3D LED Pixel ball consists of 4 RGB/RGBW LEDs, all 4 LEDs are integrated to one DMX chip. Such balls are interconnected with each other to form a strand, but they can be addressed and programmed independently via DMX.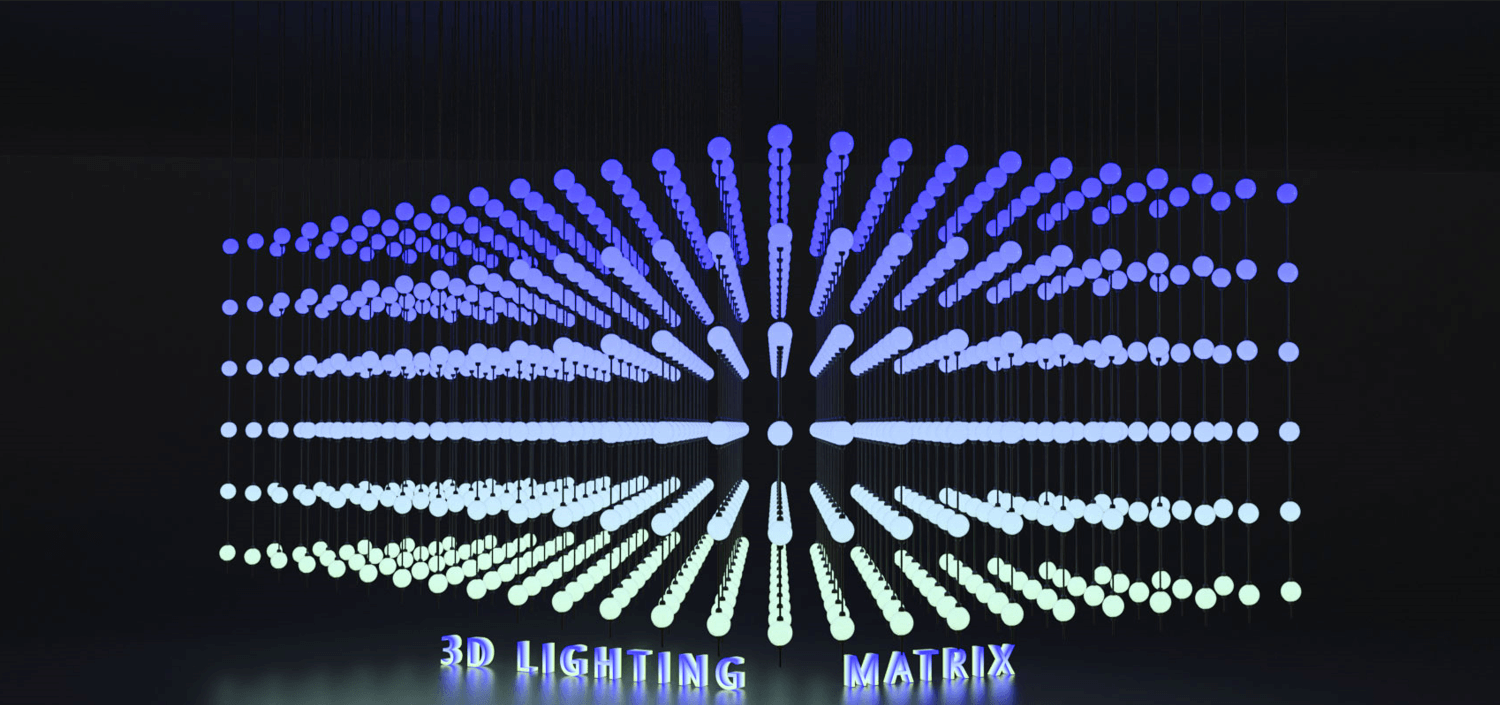 Key Features
3D LED Pixel Ball with 360° Beam Angle
The LEDs built to double sides of the PCB, each with 2 LEDs to enable 360° viewing angle.
Numerous of hanging strands will present a spectacular 3D LED matrix.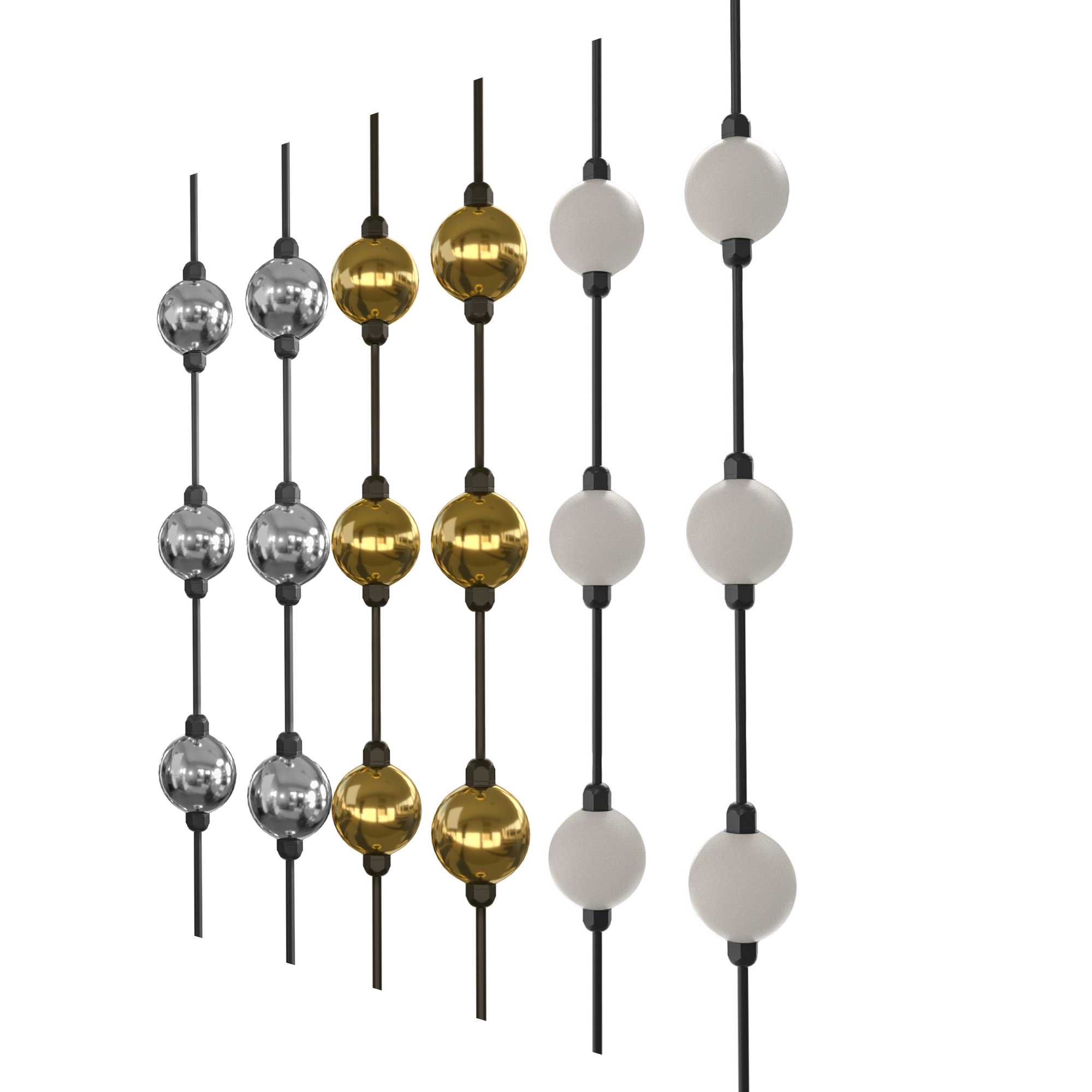 Built-in DMX512
Digitally addressable, DMX individually controllable.
Industry standard DMX LED ball, 3rd party DMX controller compatible.
Golden and Silver Electroplated Diffuser Available
The pixel ball comes with milky white acrylic housing.
Gold and silver electroplating can be done to meet different demands.
Multiple Colors
RGB – High brightness SMD5050 RGB LEDs
RGBW – White can be warm white, neutral white or cool white
Static color – Red, green, blue, white, purple, pink and a lot more
Custom Pixel Pitch
Standard pitch 200mm, customization options available on pixel pitch and strand length.
Flexible Cable, Versatile String
Hang-straight design to make a curtain to the wall, a matrix attached to the ceiling.
Pull horizontally to configure a chandelier, no limit to your creativity.
Expandable String
Strings can be extended to form certain length.
IP65
Built for outdoor adopting IP65 all-weather technology.
Applications
Stage, clubs, concert, studio, touring, bridge, public space, shopping malls, theme parks, lighting show and a lot more.